About us
Recognising the UK's fibre roll out pioneers
Building on the success of the inaugural event in 2022, the UK Fibre Awards returns in 2023 with expanded awards categories to recognise even more of the achievements of the UK's fibre rollout pioneers.
The very best in technology, projects, people, organisations, sustainability, culture and community initiatives will all be recognised and celebrated at the London Marriott Grosvenor Square Hotel on 15 June, 2023.
Begin the process of gaining the recognition your organisation and team deserve - enter now!
Categories
The UK Fibre Awards uniquely recognise sector leaders in a range of technical, business and achievement categories.
Entry is limited to the number of categories where you feel your contribution to the UK's fibre industry is worthy recognition.
Entries are invited from the following organisations:
Altnets
Carriers
ISPs
Contractors
Advisors - M&A, legal, planning, regulatory
Entry deadline: 7th April, 2023
Enter now
Best Rural Fibre Provider

For this industry award we are seeking entries for the best designed and built rural full fibre project. The winning entry will also have delivered stand-out digital transformation to one of the UK's hardest to reach rural areas.
Best Urban Fibre Provider

Sponsored by

This award focuses on overcoming the challenges of designing and constructing full fibre networks in urban areas and recognises the most impactful roll out in terms of going above and beyond to deliver wide scale digital transformation.
Best Wholesale Fibre Provider

This award will be presented to the company that provides reseller partners with the best processes and support in the delivery of full fibre services.
Best Fibre Marketing Campaign

This marketing excellence award will be presented to the company that most effectively increased awareness of full fibre, and spearheaded business customer engagement, or, end user engagement that led to industry leading adoption results.
Rollout Challenge Buster Award

Sponsored by

This award winner will demonstrate the greatest commitment to overcoming a full fibre roll out challenge, be it a regulatory, geographic/physical (or other) barrier.
Best Fibre Innovation Award

This award will be presented to the company that the judges consider to have displayed outstanding innovation in any aspect of full fibre deployment, transforming and accelerating roll outs, including new construction techniques and design elements.
Best Fibre Rollout Supplier Award

Aimed at constructors, engineering firms and specialist consultants, this award will be presented to the company the judges consider to have displayed outstanding support in helping a fibre provider client manage and implement a successful full fibre rollout in a UK urban or rural area.
Best Fibre Investment Award

This award recognises the achievement of altnets that have attracted significant funding. The award will be given to the business that demonstrates strategic prowess in securing the funding that will bring exceptional growth in market share.
Best Fibre Leader Award

This award recognises the outstanding achievements of the most influential and dynamic leader in the fibre altnet community who has made a remarkable and positive difference to their company and/or the wider alt net sector. The recipient may come from an ISP, carrier, Alt net, advisor or supplier organisation.
Best Sustainability Programme

Sponsored by

This award recognises the fibre provider that combines best practices in infrastructure roll out with exceptional environmental commitments and measured sustainability achievements.
Best OTT Service

Sponsored by

This award will be presented to a vendor whose product or service is deployed by carriers and network operators to build OTT services which have driven up ARPU beyond core connectivity such as UCaaS, VoIP, security, broadcast media, user experience management and content delivery.
Best Community Support Project

Sponsored by

This award recognises the fibre provider that has made the most positive impact on a local community through supportive actions and initiatives other than delivering superfast connectivity.
Best Company to Work for

Sponsored by

This award will be received by the sector organisation providing an industry leading environment for employees which may include employee retention, personal and professional development and inclusivity.
Overall Fibre Provider of the Year

Sponsored by

This award recognises the broad achievements of a UK altnet, reflecting their success in driving full fibre, their agility and scalability, future growth potential and overall evolution of the business as an industry leading light.
Get the recognition you deserve…
Venue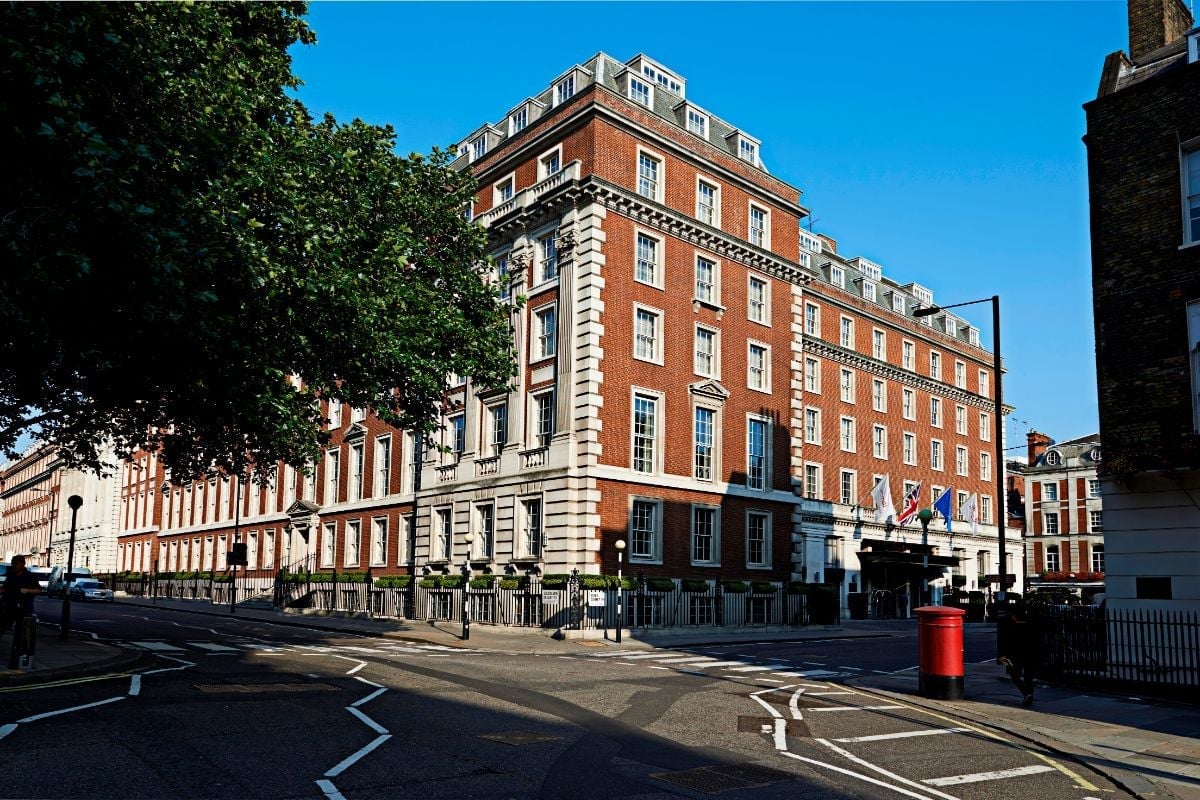 Address
Marriott Hotel Grosvenor Square, London W1K 6JP
Get directions
What happens when?
Key event dates
8th August 2022 — Entries open
7th April, 2023 — Entries close
29th April 2023 — Shortlist announced - Book your event tickets and train!
15th June 2023 — Get your gladrags on!
Event timings
12.15 — Drinks reception
13.00 — Lunch
14.45 — Awards Ceremony
16.00 — Post-awards bar